12/3/02
Hey, AcquaCow here. Making my one and possibly only update to the minimalism site. Previously maintained by steef, I am now hosting the site and plan to keep it up as long as possible. It's more or less a shrine of sorts, the themes are old, the builds are just as old. Someone should port them up to current =)
6/27/99
Finally got permission to upload, so here it goes:
Updated screenshots from CharlesV, mikke, and gizzmo
Added screenshots from Nine2, SATANAS, Croesis, and Ryan Graffy
I've got two themes which I'll review and post maybe tomorrow.
6/25/99
Well shit. I was going to update tonight, but I forgot to ask my provider for ftp access from home. Guess it'll have to wait till tomorrow. I've got about 7 screenshots and 1 theme to upload.
6/23/99
Well, I've got quite a few submissions, so I'll post an update later today. If you want your screenshot in this update, email me before 7pm PST tonight. Thanks to all the people who submitted screenshots.
6/21/99
It's been even longer this time. It's a combination of me having less time (looking for a job, camping, friends, etc.), and people not sending me screenshots/themes. If enough of you send them, I'll update, even if it's just 2 or 3.
6/9/99
Yes, it's been a week. Well, tomorrow is my last final, and I go home on Friday. Hopefully I'll be a bit more responsive.
Updated Cuchullain's screenshot
Added sPinErgY's screenshot
6/2/99
Sorry I haven't updated in a while. Been busy studying for finals, sort of.
Added Cuchullain's theme, simple
Updated gizzmo's screenshot
5/28/99
Updated Cuchullain's screenshot (he even included his current setup in a zip, but I didn't put it in the themes section)
Updated Snark's and Fathom's screenshots
Added CharlesV's screenshot
5/27/99
Updated Snark's screenshot (I had put the wrong one up before)
Updated gizzmo's screenshot (formerly known, mistakenly, as Andy)
Added Thomas's screenshot
Sorry for the downtime and not updating. Hopefully things'll go a bit more smoothly now.
5/23/99
Added NoMoTiV's theme, Gits Green
Added Snark's screenshot
Updated Lowspirit's WebOS theme, finally
5/21/99
For Today:
Added Andy's screenshot
Updated Fathom's and Valacar's screenshots
5/20/99
Here we go:
Added Dweezil and morpheusX's theme, Morph LE
Added Xyzabc123's screenshot
Still no word from the author of WebOS.
5/18/99
Today's update features an update of my screenshot. Also, I had to delete WebOS, since the author had a problem with it. He'll send me the fixed version later.
5/16/99
Today's updates:
Added Lowspirit's WebOS theme
Added faytl's screenshot
Ever noticed the recent flood of Morph/NeoBar inspired themes? Personally, I think it's a good thing. MorpheusX has single-handedly revived the theming community, at least, everything about the theming community i enjoy.
5/14/99
Here we go:
Updated Cuchullain's screenshot. I really like the new background.
Added SnarkBar, a theme by Snark.
5/11/99
Ok, here's another update:
Updated c0mrade's and mikke's screenshots.
5/10/99
Sorry for the delay. Guess I won't be updating more frequently:
Updated Fathom's, c0mrade's, and Rudyatek's screenshots.
5/5/99
Ahoy:
Updated Fathom's screenshot
Added Cuchullain's screenshot
5/3/99
Updated Dweezil's screenshot
Updates should be a little more frequent, since I improved my scripts.
5/2/99
Here we go:
Added Rudyatek's screenshot
Updated Laibach's screenshot
Also, I forgot to mention this before, but morpheusX now has his own Litestep page.
4/30/99
Not much today. Added Valacar's screenshot. However, owns.com was finally moved to the OpenBSD machine. Should be a bit faster now.
4/28/99
Ok, so I lied, I didn't update yesterday. I was exhausted after seeing Man or Astroman... great show, btw...
Updated Fathom's screenshot.
Added Dweezil's and Noodge's screenshots.
4/27/99
Fucking hell... I would have updated earlier, but i THOUGHT owns.com was being moved to a different machine... Well it's still on the same machine, so I put off updates for nothing. I'll update later today. However, this site WILL be moving soon, but if everything goes well, you probably won't notice.
4/23/99
Got a few new things today:
Updated morpheusX's screenshot. Looks like he got rid of a few unnecessary things.
Updated c0mrade's screenshot, AGAIN, huhuh
Added Fathom's screenshot
4/20/99
Here's some more updates:
Added Minimal Blue, a theme by Rudyatek
Updated Seltsam's screenshot
Updated c0mrade's screenshot (these colors are a lot nicer imo than the last ones)
Added sysvwm v6 to the modules page
btw, it's my birthday today, not that you care. huhuh.
4/18/99
BAH, I've been gone over the weekend, but I finally updated. c0mrade sent me his Enigma theme. I apologize to him for waiting so long to post it.
4/14/99
Ok, here's what's up:
Updated c0mrade's screenshot
uploaded Zues' theme, Z-Nome. Apparently, he works with a team of 3 people to make his themes. Interesting...
Added Lowspirit's screenshot of his adaptation of WebOS
4/13/99
Added My new screenshot and Laibach's new one as well. Seems we both took a liking to at least parts of NeoBar.
4/12/99
BLAH... Ok, I just updated yesterday's updates.
morpheusX's theme now comes with Ender's EasyCuts instead of limpid's new shortcut.dll (the latter was causing a gay problem)
Zeus updated his screenshot
Kirill is now known as c0mrade
4/11/99
Big motherfucking day for updates. Here they are, in no particular order:
morpheusX's new theme NeoBar released!
Optykal's Iris theme also released, very neat
Kirill's screenshot for his upcoming Enigma theme added
Zeus's screenshot for HIS upcoming theme, Z-Nome, added
Phew, too much work. BTW, I recommend morpheusX's winamp skin NeoAmp. Goes great with his new theme.
4/10/99
Updated the screenshots section with saeder's screenshot of his upcoming theme, Redline.
4/10/99
Just to let you know, MorpheusX has not released a theme based on his latest screenshot, though he will in the near future. Also, I've been getting a lot of questions as to how to submit screenshots and themes. Just email the theme or screenshot with a description of it. I'll make the judgement on it.
4/8/99
I updated MorpheusX's screenshot. He added a few things, like popout menus that are on top (that was one of my gripes about the last theme), and he also put descriptions in this version. Go look in the screenshot section.
4/1/99
Updated Seltsam's screenshot.
4/1/99
Well, MorpheusX just emailed me concerning the new theme he's working on. It's basically Morph SE, but with a lot more features. I added it to the screenshot section. The complete email is here.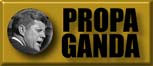 Maintained by steeef
http://owns.com